The School of the Possible is currently in the early stages of design and development. Here is a diagram of the current state of things. Let's call this the connected college.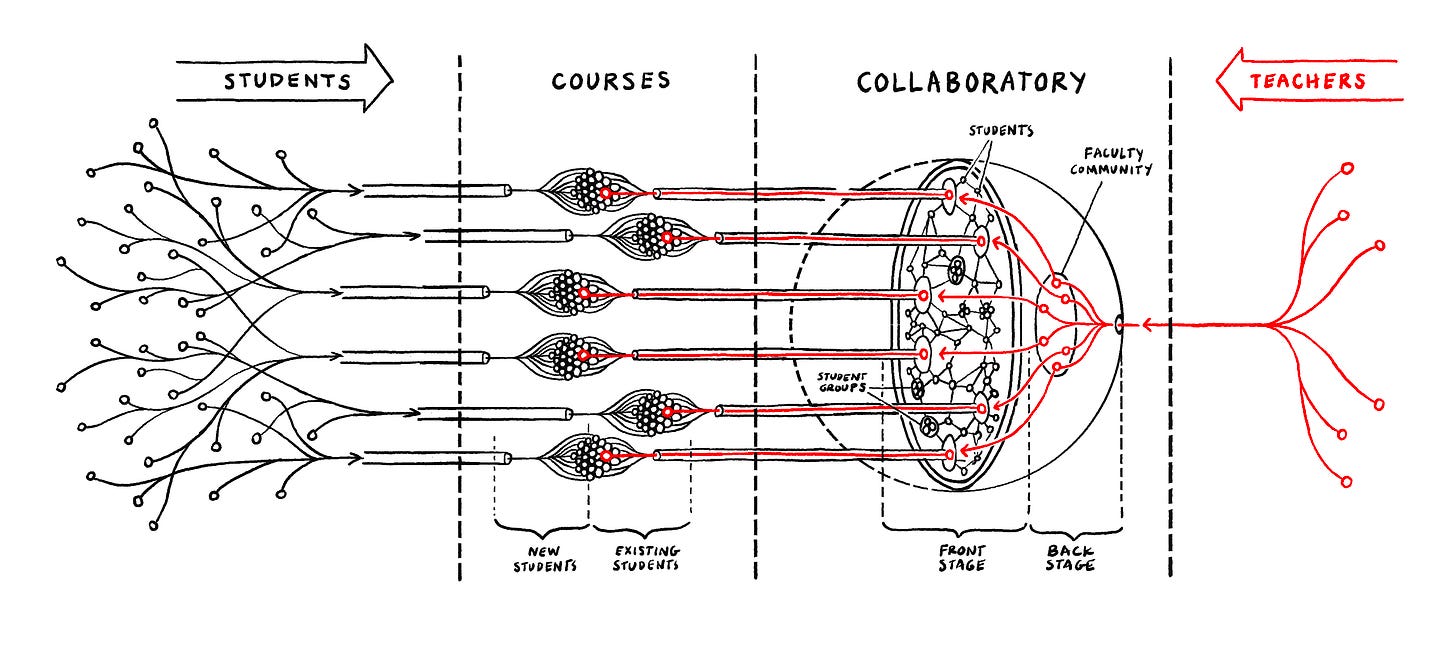 In this drawing, each node is a person, a potential Possibilitarian. Prospective students enter from the left, and prospective teachers from the right (path shown in red). The School is in the middle, made up of courses and a collaboratory, a social platform (similar to Facebook or LinkedIn, but private) that makes it easy for the learning community to connect, share, hatch projects and so on.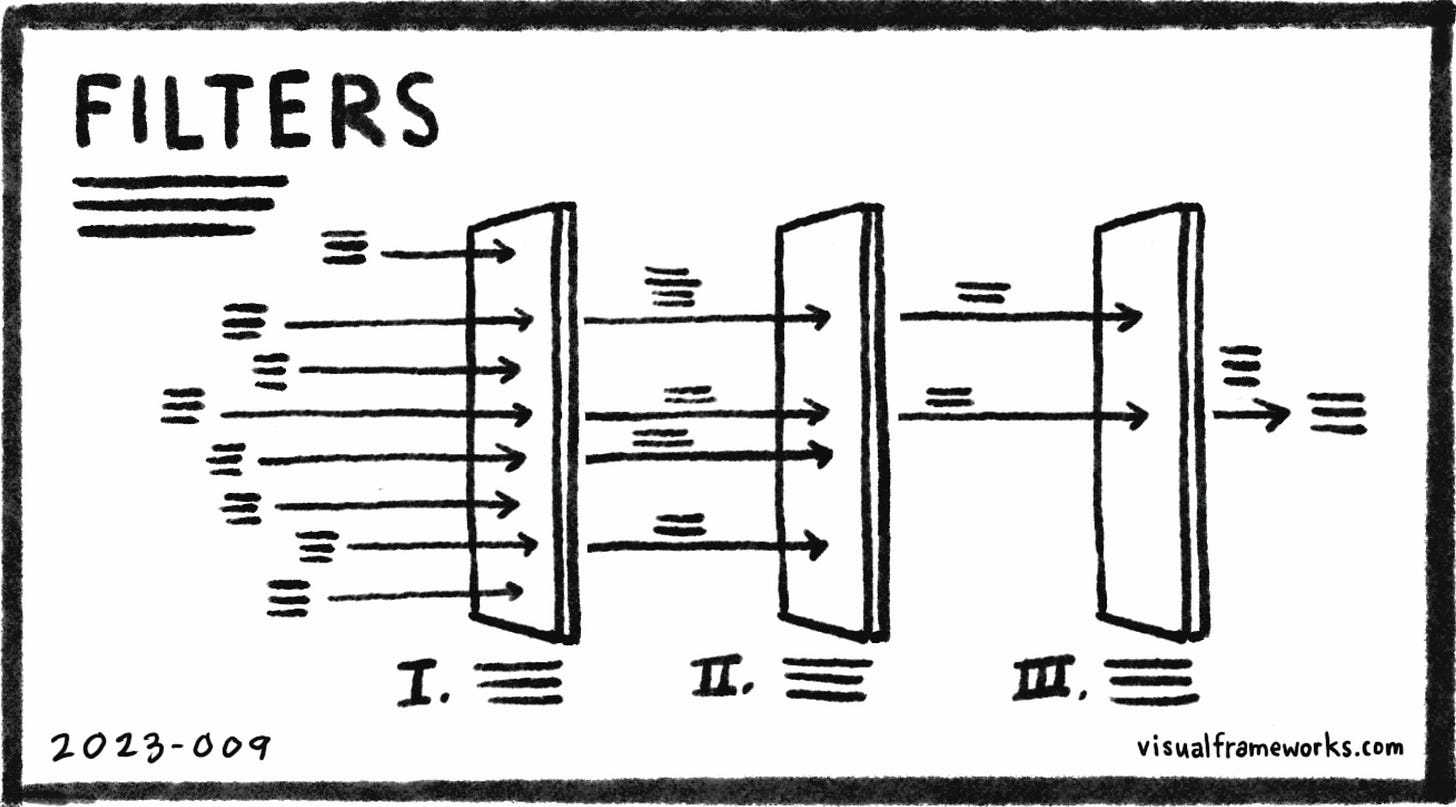 The Collaboratory isn't open to anyone, because the school isn't for everyone. It's for Possibilitarians. There are filters in place to ensure that the right people get in.
Think of how it feels when you attend a conference where you meet up with people who share your interests and passions. One of the things that makes these kinds of events special is that everyone has made sacrifices in order to be there. They have paid a conference fee, figured out all of their travel and logistics. They made an effort.
The filters are there to keep out the stuff we don't want. But what about what we do want? We want to create a creative learning community, people who care about and support each other. That's what the Collaboratory is all about. It's a common cause around which people can gather. A shared purpose: Design a better school to create a better world. That shared purpose is like a campfire.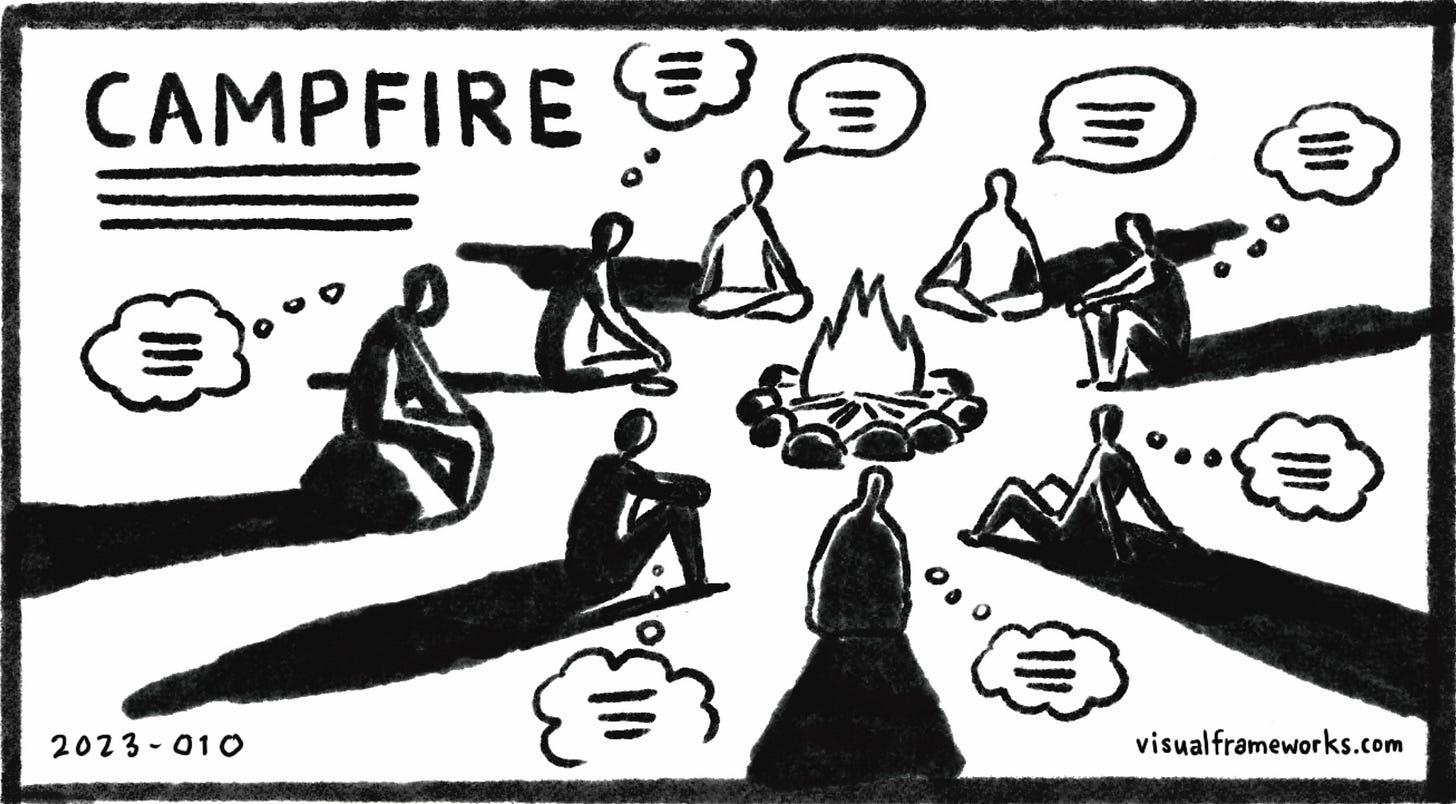 A campfire generates warmth and light, a shared space around which people can gather, tell stories, and imagine possible futures. It is a beacon to anyone who feels lost and alone, out in the darkness. That is the kind of energy we want to create in the School of the Possible. The number of people may be quite small at first, but the number of people matters less than the energy and enthusiasm they can generate.
"Never doubt that a small group of thoughtful, committed citizens can change the world; indeed, it's the only thing that ever has."
— Margaret Mead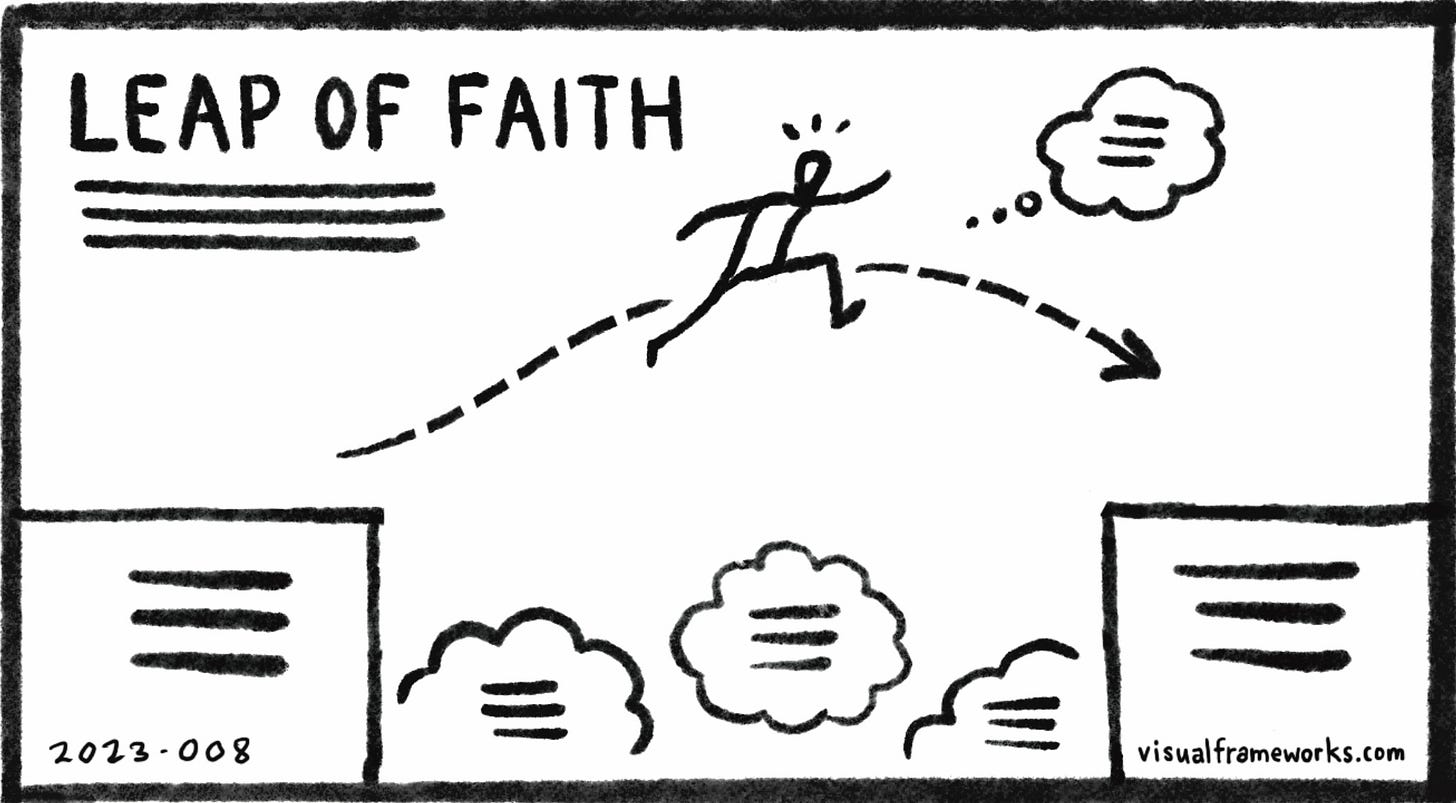 Pragmatist (and possibilitarian) philosopher William James observed that "faith in a fact can help create the fact." Sometimes all it takes is a leap of faith.
We are currently seeking the faculty who will co-create our courses, culture, and curriculum. If you're interested in being a part of the School, consider joining us for weekly office hours, or enroll in our course creation course, now enrolling for our Autumn cohort. You can also contact us for more information, or subscribe for updates.