Here's a canvas we created (still in beta). Use it to help you think through possibilities.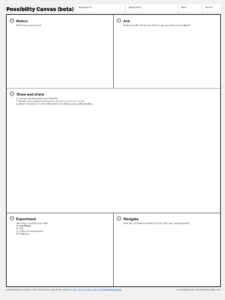 Download the Possibility Canvas 002
If you're interested in being a part of the School, consider joining us for weekly office hours, or enroll in our course creation course, now enrolling for our Autumn cohort.
Contact us for more information, or subscribe for updates.